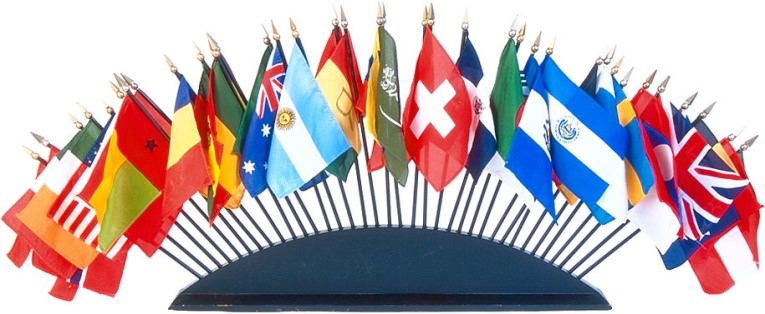 International at IPAC is : 
A business school with an international outlook for over 30 years 
35% to 50% of 2nd year Bachelor students who choose to do their 3rd year abroad 
70 active partnerships with university schools in over 20 countries 
A one-year course 100% in English reserved for foreign students on the Annecy campus 
Chinese language courses and 1 year of compulsory training abroad for the International Business Bachelor's degree 
IPAC's international strategy 
IPAC's international strategy is to enable as many students as possible to participate in ERASMUS+ mobility for study or internship purposes in order to enhance their skills and employability.
Our policy outside the European Union is modelled on the "Erasmus" model and we have the same type of exchange agreements for all our partners and use the study contract in all cases. Similarly,  
we encourage internships abroad in the third year of the Bachelor programme and some students can combine studies and internships abroad in the same year. 
We participate in the development of double degrees when the programmes are sufficiently similar and when the partner programme follows the European model and offers credits.  
Our double degrees involve a minimum period of one semester of mobility at the university.  
We make sure that we regularly host groups of students from partner universities on study visits, with whom our students work for a day or two on a given project. 
We also benefit from the synergy with our partner, the school of French as a foreign language, Ifalpes, with whom we organise many educational activities and meetings to encourage the internationalisation of our students (marketing studies with foreign students, mixed English courses with French courses for foreign students on a common theme, interventions by French as a foreign language students during inter-cultural courses for students of the management school, joint extra-curricular activities, evenings, sponsorship etc.). 
Missions of the International Bureau
Organising and coordinating student and teacher exchanges;
Participating in the developpement of international recognition of our school thanks to quality and trustworthy partnerships;
Encouraging and supporting the development of international training courses (Erasmus, double degrees, etc.);
Promoting the mobility of our students through individualised support.
The International Bureau :


Head of the International Office / Partnerships
Géraldine HUSSENOT

 

Erasmus Mobility Officer
Anaïs TEXIER

 
Erasmus Mobility Officer : 
Postal address :
IPAC International Office 
Savoie Technolac - BP 50347 
73377 LE BOURGET DU LAC Cedex